The Aesthetics of Routine
People that collect data about themselves are not necessarily interested on the data, but in the resulting information and how it can be used in order to learn something about them. This project proposes an artistic approach to the use of data from self-tracking applications. By combining an artistic perspective with an information visualization approach, we expand the frontier of the visual translation of data from self-tracking, with the goal of enabling the users to seem themselves in the artworks creating using their data.
The technological evolution, among with the Internet, allows designers and artists to become "information architects", allowing them to use technology and information throughout the creative process [Ves07]. Self-tracking (the process, either automatic or not, of gathering and analyzing data about our social behavior and our body) allows many users to discover unknown patterns about themselves, and improve the quality of their lives. This data art project uses data from the Reporter app, made by Feltron, DrewB and Friends. The mobile application sends a few randomly timed surveys each day, and pairs the answers with automatic measurements. The data that is automatically saved (connectivity, battery, localization, weather, time and date, steps, report impetus, audio and photoset) is mapped by the developed application in order to stop being a complex set of number, and gain a meaning and a human context. In this way, the generated artwork tries to represent the individuality and uniqueness that characterizes each person and each set of data, as well as some of the everyday life's chaos. Information Visualization is introduced as a tool to help us understand and humanize abstract data, becoming a new medium to designers and artists. The visual inspirations for the creation of this project range from several pieces of art, to musical scores, to graphic design work.
Visualization Examples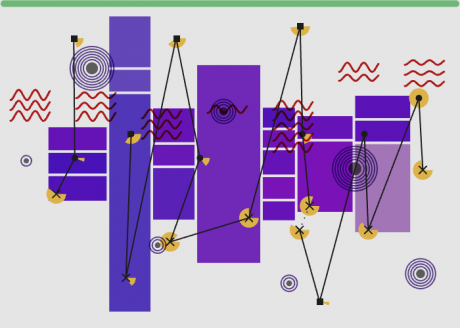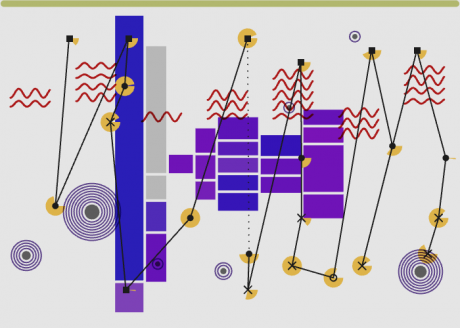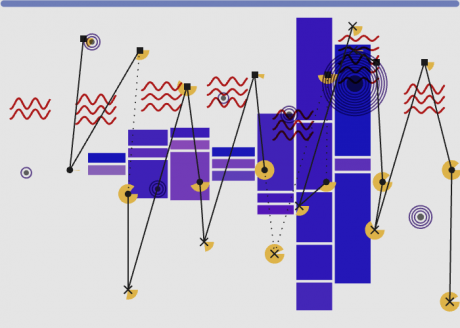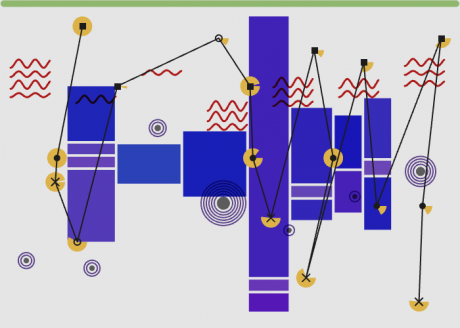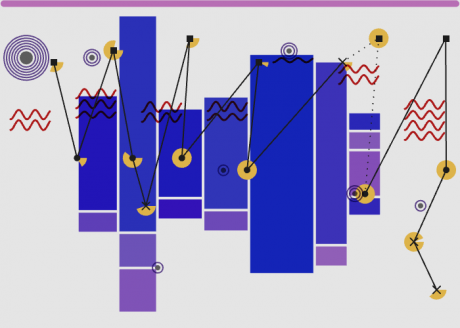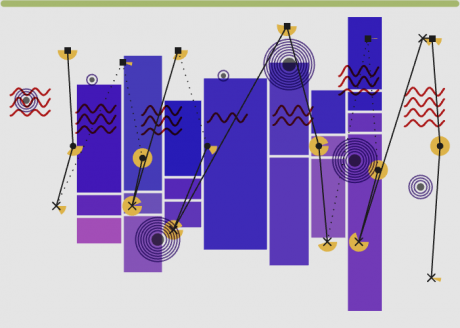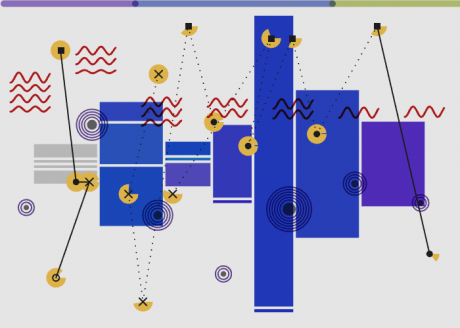 In Proceedings
A. B. Correia and P. Machado, "The Aesthetics of Routine," in

Expressive 2016 – Proceedings of the Joint Symposium Expressive 2016, co-located with the Eurographics 2016

, 2016.