Portraits of No One at CAPC
The interactive installation Portraits of No One are being presented in Círculo Sede gallery of Círculo de Artes Plásticas de Coimbra (CAPC), from 24 of April to 15 of May 2021. This new presentation of the installation presents a new expositional and interactive setup, adapting it to the current pandemic situation and the Círculo Sede's space. You may find more information about the exhibition here.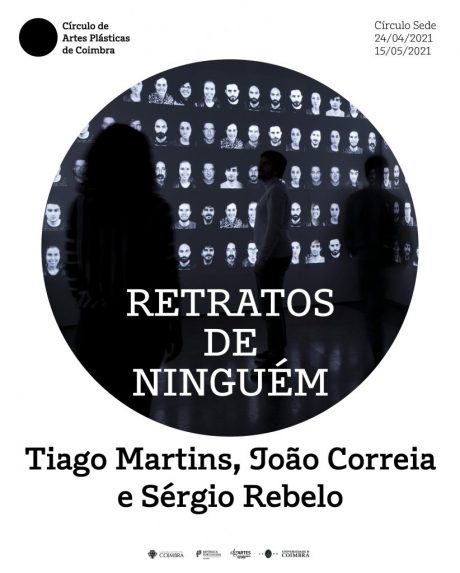 Founded in 1958, the CAPC is the oldest Portuguese institution dedicated to the promotion of contemporary art. Also, CAPC is a producer of a new generation of artists whose activities constitute unquestionable references in Portuguese contemporary art. In partnership with Coimbra City Hall and the University of Coimbra, CAPC organizes and produces Anozero – Coimbra Biennial of Contemporary Art. You may find more information about the CAPC here.
Portraits of No One
Portraits of No One is an interactive audio-visual installation that explores the generation of fictional photo-realistic portraits based on the facial features captured from the people who interact with the installation. This installation was created for Sonae Media Art 2019 Award by Tiago Martins, João Correia, and Sérgio Rebelo and exhibited at the National Museum of Contemporary Art (MNAC), in Lisbon, from late November 2019 to early February 2020. Further information about Portraits of No One here.