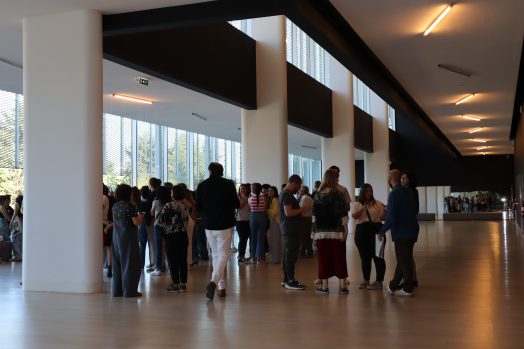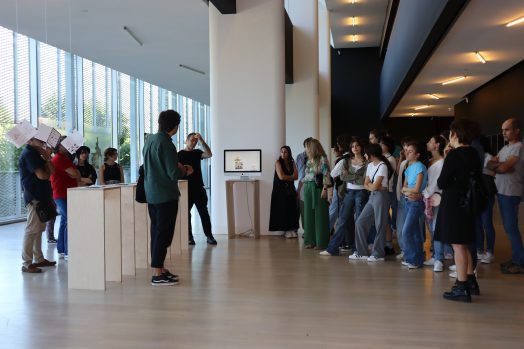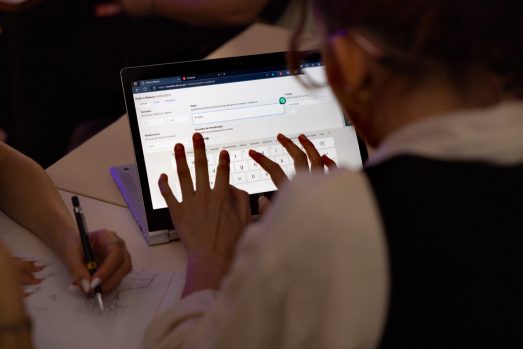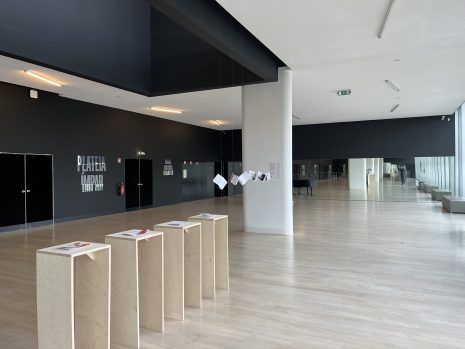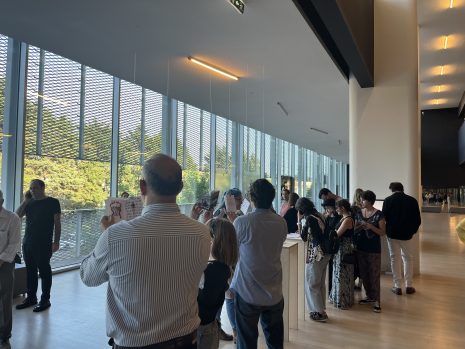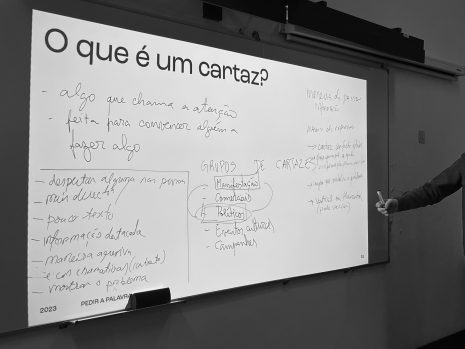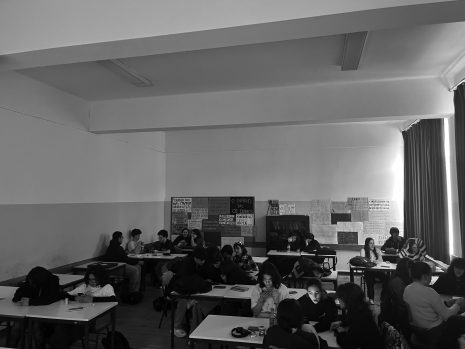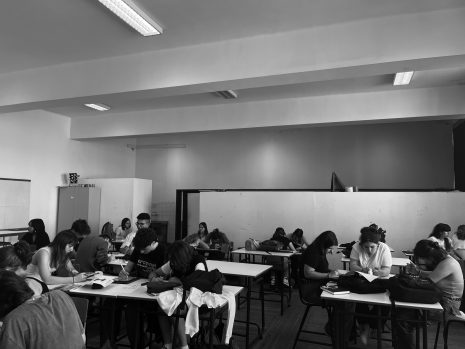 Pedir a Palavra
The series of workshops Pedir a Palavra (trans. Demanding the word) takes as a starting point the exhibition "Primaveras Estudantis: da crise de 1962 ao 25 de Abril" (Convento São Francisco, Coimbra). This project focused on the study of posters, revisiting the strategic importance of this format in student protests in Portugal and adapting it to the communication and creative possibilities offered by new media.
In these workshops, we collectively design and develop a poster generative application with the class 10.ª 9 from Escola Secundária José Falcão (Coimbra, Portugal). We presented an installation (between April and May 2023) that visually compiles this process and the results obtained from the stages of requirements gathering and application evaluation. The selected set of results and the developed application are available at pedir-a-palavra.dei.uc.pt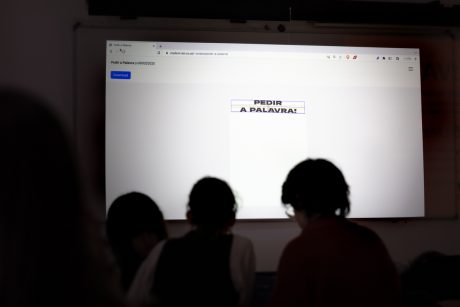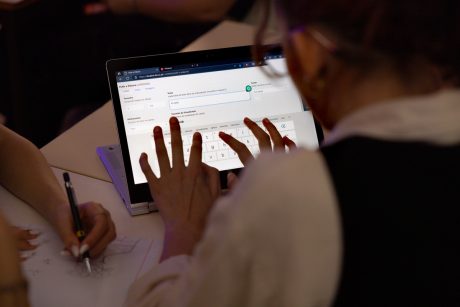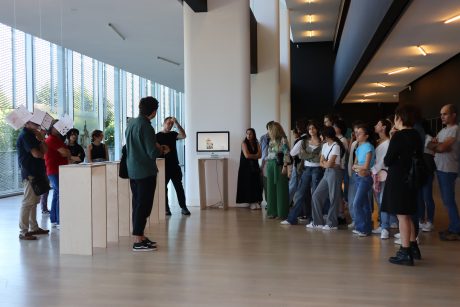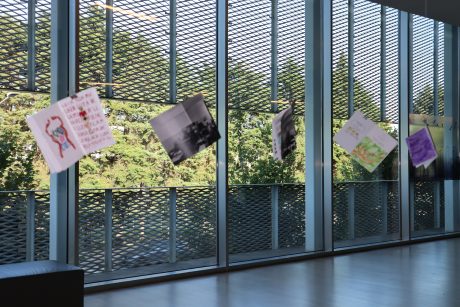 The workshop "Pedir a Palavra" took place between February and April 2023 at Escola Secundária José Falcão (ESJF). "Pedir a Palavra" is a mediation project led by Sérgio M. Rebelo and Pedro Martins, developed by the Projeto Educativo e Mediação de Públicos do Convento São Francisco in collaboration with the Núcleo de Competências em Design e Digital Media do Instituto Pedro Nunes (IPN) and the Computational Design and Visualisation Lab (CDV lab.) of the Cognitive and Media Systems Group at the Centre for Informatics and Systems of the University of Coimbra (CISUC). The workshop was conducted within the context of the exhibition "Primaveras Estudantis: da crise de 1962 ao 25 de Abril".
The exhibition «Primaveras Estudantis: da crise de 1962 ao 25 de Abril» was part of the commemoration of 50 years of 25 of April.

Planning and development
Pedro Martins (IPN / CISUC), Sérgio M. Rebelo (IPN / CISUC). Catarina Moura (CSF), Márcia Carvalho (CSF), Cristina Janicas (ESJF)

Support
José Carlos Alves (ESJF), Alexandra Nogueira (ESJF), Paulo Ferreira (ESJF), Penousal Machado (CISUC), João Bicker (CISUC), Adriana Campos

Participants (10.º 9 ESJF)
Ammie Harding; Ana Vilaça; Ana Cunha; Beatriz Pinto; Carlota Sequeira; Carolina Costa; Ester Dourado; Gustavo Rodrigues; Inês Simões; Isabella Silva; Joana Neto; Joana Coelho; Leonor Matos; Luana Martins; Mafalda Carvalho; Marcos Peres; Margarida Campos; Carolina Oliveira; Mariana Martins; Matilde Rodrigues; Matilde Fernandes; Nuno Ferreira; Rodrigo Costa; Sofia Monteiro; Tatiana Moreira; Mariana Paixão; Eduarda Flamínio; Francisco Portela.
S. Rebelo and P. Martins. Pedir a Palavra: Selected Outputs. Coimbra, PT, 2023. Convento de São Francisco (in Portuguese)