The Middle Passage
The transatlantic slave trade consisted in the forced migration of enslaved African people mainly to the Americas. The slave trade existed from the 16th to the 19th centuries and regularly used the triangular trade route and its Middle Passage. We created a series of digital artefacts, ranging from an impactful video to an interactive map, to provide a deeper understanding of the transatlantic slave trade and its magnitude.
The resulting artefacts are compiled in the following webpage: https://middlepassage.info
Video
The video combines key historical facts about the Middle Passage and a series of novel visualisations. In these visualisations, we focus on the number of enslaved people who were taken from Africa, the paths of the ships that transported enslaved people across the Atlantic over the time, and the immensity of those ships and their nations.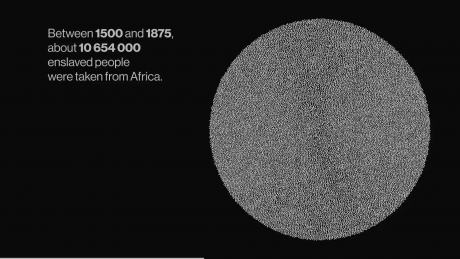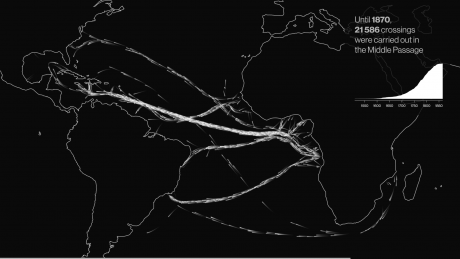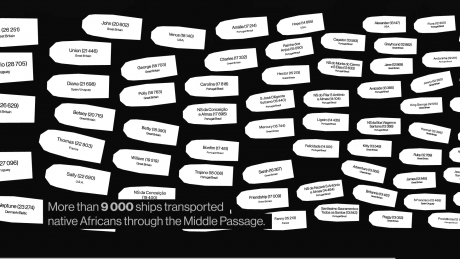 Interactive Map
The interactive map allows the users to visualise the paths of the ships that transported enslaved people across the Atlantic. This way, users interactively can visualize the voyages, over time, and the data about the slave ships and people that cross them.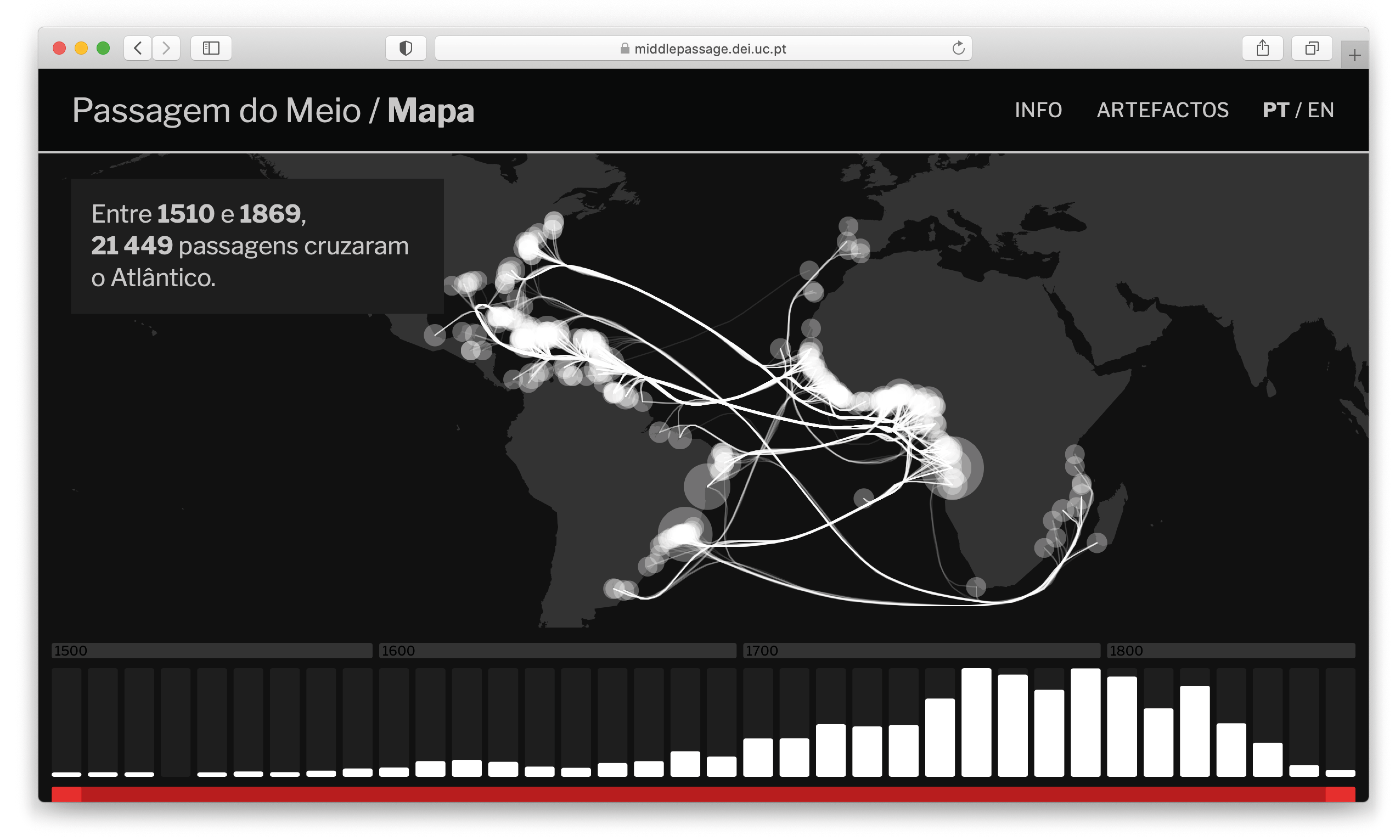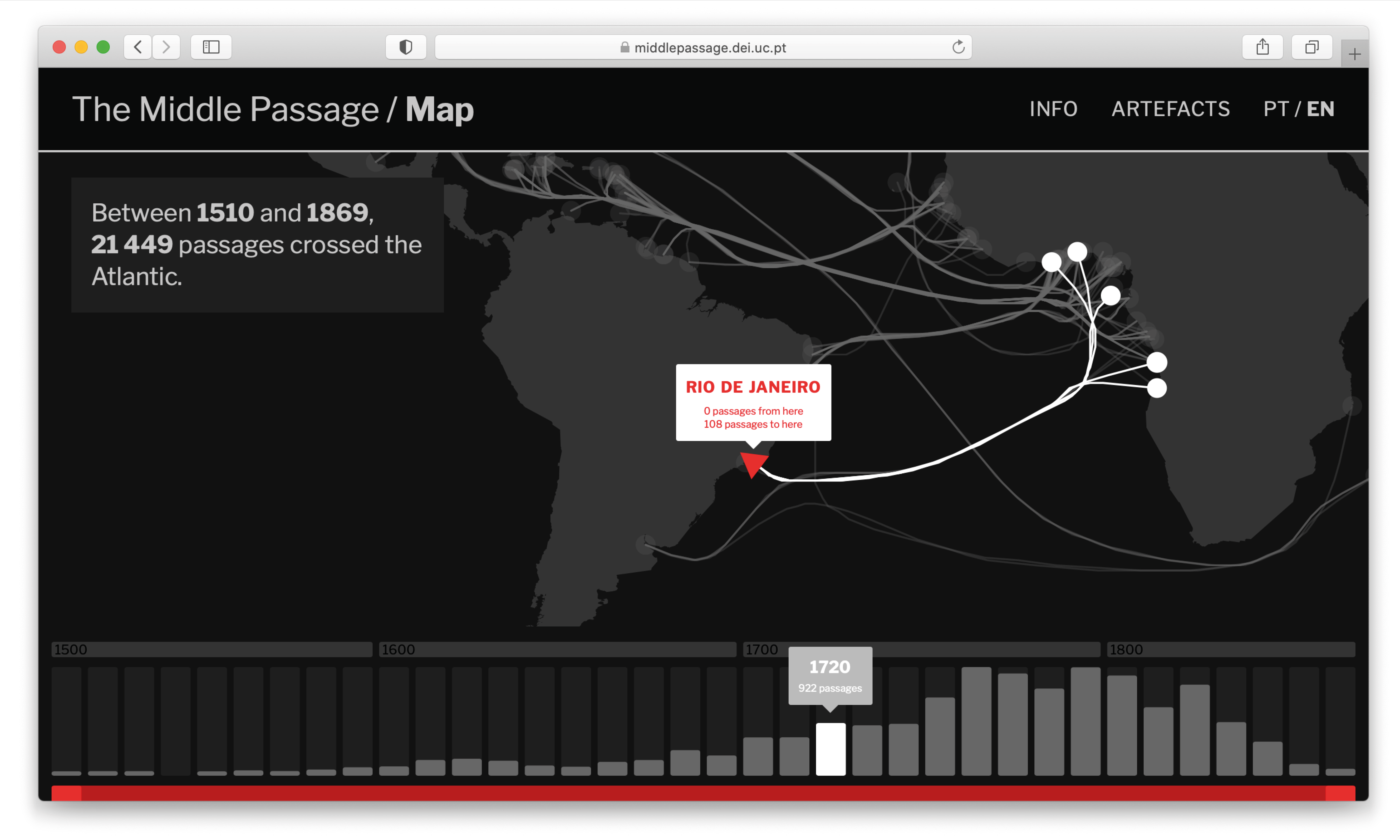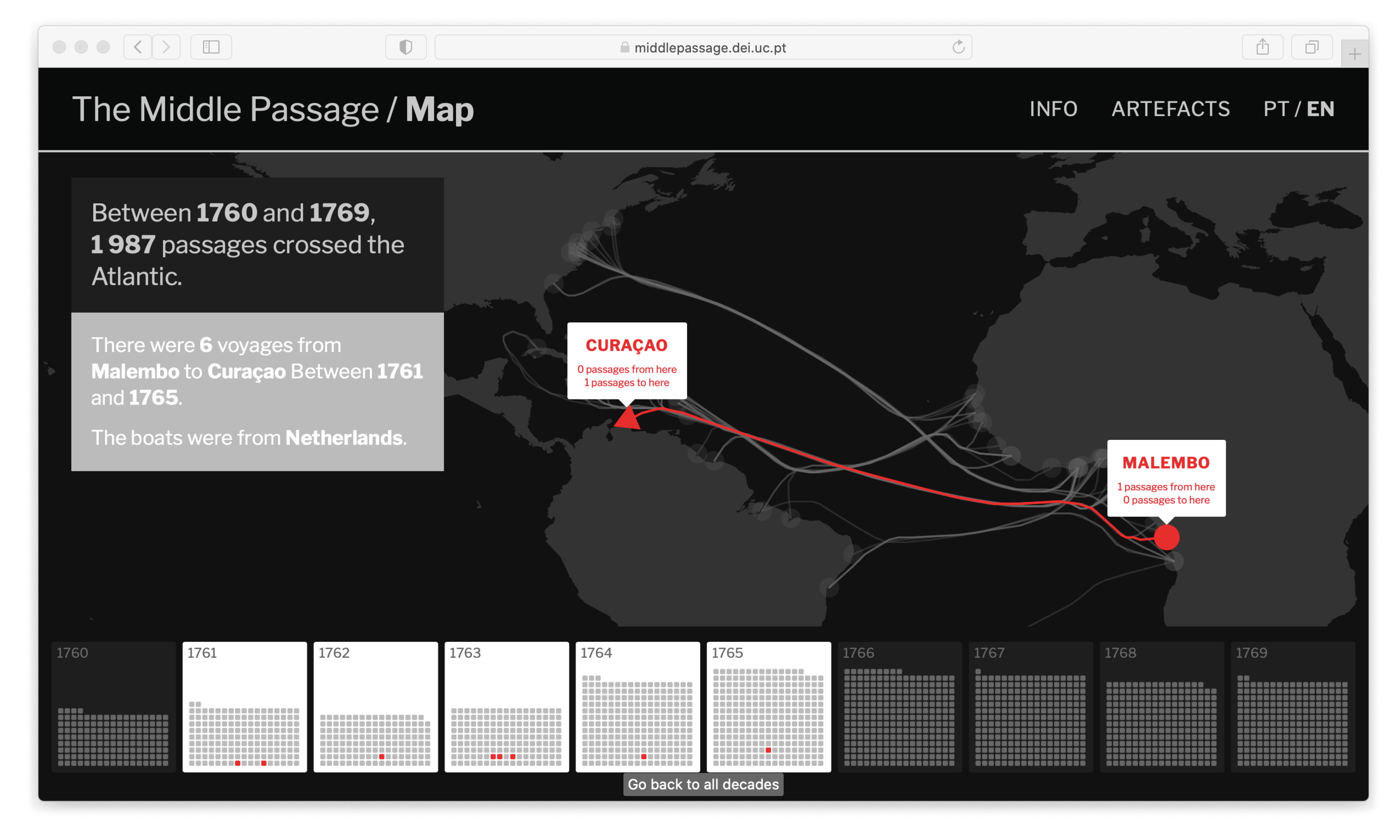 Credits
This work results from a partnership between the Centre for Informatics and Systems of the University of Coimbra, Instituto Pedro Nunes and Fundação Cupertino de Miranda.
The created artefacts are based on data from the Trans-Atlantic Slave Trade Database, which is hosted by Emory University and contains data about more than 36,000 slaving expeditions.
An extended version of the video shown above is part of the permanent exhibition Torre Literária, at Vila Nova de Famalicão, Portugal.
Special thanks to Alexandre Matos / FBA.