Insta.ants
Inspired on ant colony approaches, insta.ants produce emerging paintings by simulating the behaviour of artificial ants while they travel on a canvas. The trails of the ants are represented by continuous lines, working like paintbrushes. The intertwinement of all trails, together with their variation in width, direction, and colour, produce expressive renderings from input images that would be hard to execute or even imagine.
The render core is based on our previous work Photogrowth. The rendering algorithm is able to output vector images, allowing the production of large-format artworks.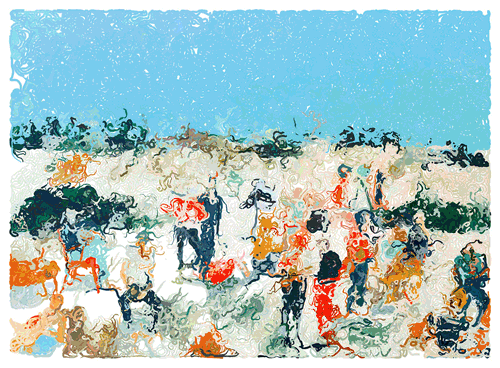 We have defined a set of different ant species. Each has its own behaviour, sensory capabilities, life span, reproduction rate, free will, etc. This way, different ant species produce different types of imagery. To test and select a set of ant species, we use an evolutionary algorithm to evolve their characteristics. The figure above shows the same input image painted by different ant species. In the future, we will allow users to choose the ant species that will paint their images, possibly by using an hashtag to identify the desired ant species.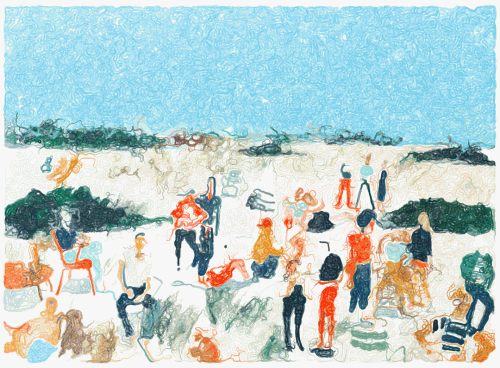 Related projects