CDV projects at GOLDEN BEE 14 (UN)REAL
The projects Portraits of No One and The Posters' Factory have been selected to be part of the international biennale of graphic design Golden Bee 14 (Un)Real and nominated to the contest in the category "Interactive Video Installation." This category will award projects where design intersects with contemporary art through interactive digital media. A total of ten works have been selected through an international open call. As a result, our projects Portraits of No One and The Posters' Factory will join a shortlist of works created by Stefan Sagmeister and Jessica Walsh (USA), Yong Yang (China), Andreas Panayi (Cyprus), Maria Agafoikova (Russia), Victor Tyapkov (Russia), Shim Daeki (South Korea), Jin-young Jeong (South Korea), and Chih Wei Hsu (Taiwan).
The exhibition of the selected works is curated by Alexandra Persheeva and the award ceremony will occur on the 10th of October 2020 in Tretyakov Gallery, Moscow, Russia. The selected works will be awarded by an international committee of recognised graphic designers.
In addition to the nominations of the projects Portraits of No One and The Posters' Factory, we are glad that three posters created by designers who are, or were, associated with the CDV lab. have been nominated for the main poster category of the Golden Bee 14. These posters were designed by Artur Rebelo (R2 / senior designer at CDV lab.) and Lizá Ramalho (R2 / former member of CDV lab.); Sérgio Rebelo (Ph.D. student at CDV lab.) and Beatriz Correia (FBA. / former member of CDV lab.); and José Maria Cunha (former member of CDV lab.).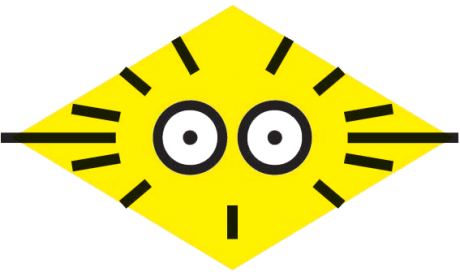 Since 1992, Golden Bee has been featuring the best examples of graphic design from around the world to display the modern visual culture and contribute to its development. Golden Bee is endorsed by the International Bienalles Coordination Committee (IBCC), Alliance Graphique International (AGI), and International Meeting Association of Graphic Events (IMAGE). The 14th edition of Golden Bee is organized by the Golden Bee Fund for Support and Development of Graphic Design, in association with Winzavod Center for Contemporary Art and Ranepa Design School. The event will take place in Moscow, Russia, in several cultural venues including The State Tretyakov gallery, Winzavod Center for Contemporary Art, Artplay Design Center, Poster Museum of Renepa Design School, Zverev Center of Contemporary Art, Promgrafika gallery, and HSE Art and Design School.
Portraits of No One
Portraits of No One is an interactive audio-visual installation that explores the generation of fictional photo-realistic portraits based on the facial features captured from the people who interact with the installation. This installation was created for Sonae Media Art 2019 Award by Tiago Martins, João Correia, and Sérgio Rebelo and exhibited at the National Museum of Contemporary Art (MNAC), in Lisbon, from late November 2019 to early February 2020. Further information about Portraits of No One here.
The Poster's Factory
The Posters' Factory is a research project that explores the use of Artificial Intelligence techniques in the poster design scenario. In this project, several approaches are employed to generate posters designs that achieve a more interactive and participative relation with its audience, either in their design stage or in visualisation stage. This work has been developed by Sérgio Rebelo in collaboration with his Ph.D. supervisors, João Bicker and Penousal Machado, and with some one-off collaboration with other researchers, such as Pedro Martins, Tiago Martins, and Carlos M. Fonseca. Further information about The Posters' Factory here.
More information about Golden Bee 14 here.